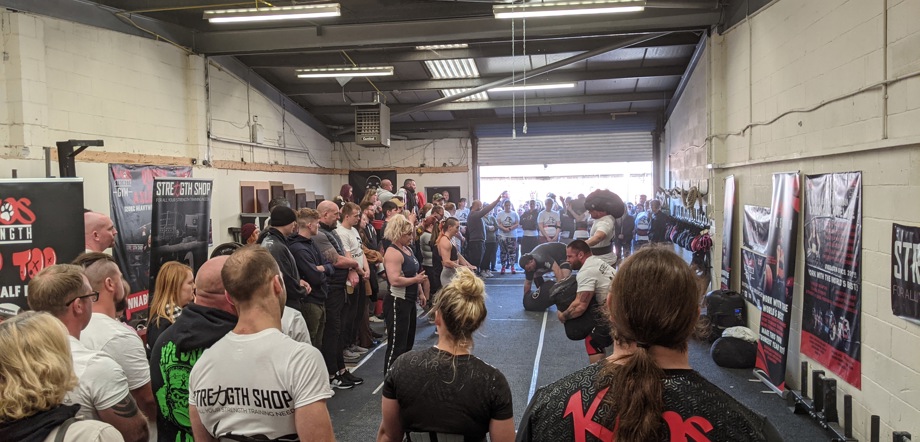 Introduction
Everyone knows the best time of year is Christmas due to the televised Strongman shows on TV, and there was no shortage of them this time round and watching the pros go at it can get a lot of people thinking "I want to compete in Strongman/Strongwoman". In this article, we'll go over the basics of how to find Strongman/Strongwoman competitions for first timers/novice athletes as well as how to aim for the more high level competitions.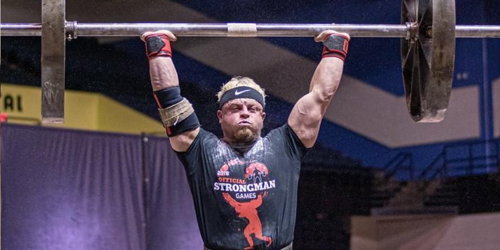 Strongman Training
Your first step is training. Your bread and butter with Strongman training is Log Press, Farmers carries, Yoke, Atlas stones. These are the most common events in the majority of competitions, so you want to be able to access a gym at least once a week for events training. If you need a gym that has the facilities for this, then head on over to our Strongman gym page, a list of Strongman gyms across the UK so you can find your nearest one.
Your next step is getting a training program structured around strength training. If you're new to Strongman/Strongwoman, then be sure to download our free beginners Strongman program eBook, an 8 week program to get you up and running with training with an events training day as well.
For more intermediate athletes, a more advanced program is MST Bot, a subscription based program specifically for Strongman/Strongwoman or you can opt for online coaching with MST Systems or another reputable Strongman/Strongwoman coach. 
Basically, just have a decent Strongman training program in place!
Entering a Competition
So you feel you're ready to enter a Strongman/Strongwoman competition. You've been training solidly for months, been drilling the technique across the Strongman events and now have your sights on competing at World's Strongest Man one day.
You first need to decide what category you want to enter, and unfortunately won't be heading straight to World's Strongest Man just yet. If it's your first ever competition, then a first timer/novice level competition would be for you. If you have a handful of competitions under your belt/had a podium finish at least once, then you'd be looking more for intermediate level competitions. There's no rule set in stone, just look at competitions you think you'd be competitive at with the events and weight selections, and don't just go in to competitions for an easy win/trophy hunting. 
If you're new to competing, then don't worry about weight class category competitions, such as under-80kg. under 90kg etc. These are usually for higher level competitions (more on that later), and the aim for new competitors is just to have fun and get competition experience.
Find a Strongman Competition
The best place to find upcoming competitions is Strength Register. This lists hundreds of competitions across the country, and you can search based on location and category making it quick and easy to find the perfect competition for your level. There's instructions on each listing on how to enter the competition. You'll also get a feel for who runs frequent competitions, so following them will make it easy to find future competitions too.
Facebook is also good for searching for competitions as most are setup as event pages on there, and Instagram if you follow some of the main promotors; Kaos Gym promote a lot of novice competitions, for example.
Find a competition that gives you enough time to peak for, or weight selections that are at your current level. It's no good entering a competition in two weeks time if max deadlift is one of the events, and you're nowhere near the peak of your deadlift strength. Again, there's no set rule on how long to have between entering and competing, but give yourself enough time to train the competition weights. If a 240kg Yoke for a 20m run is one of the events, then you want to practice running this weight for 20m to try and get the best time possible in training ready for the day.
Preparing for the Competition
So now you're all entered, your entry is confirmed and all there is to do between now and then is train for it. Your entire mindset changes and all you can focus on is that competition. You've one goal, and one goal only - to win. 
The beauty of Strongman/Strongwoman competitions is anything can change at any minute. It's 3 weeks out of competition and that deadlift for reps event is now a max deadlift event, the sandbag throw event is now a duckwalk event. Event promotors love to change events for whatever reason. It could be in your favour, or not. If it is in your favour and you think you've a better chance of winning the max deadlift, then great. If you've never touched a duckwalk before, then get practicing but keep in mind if it's a weak event for you then be prepared to drop points in that event but think where can you make the points up in your stronger events. 
Equipment on the day will be guaranteed to vary. It's highly unlikely you'll be training on the same equipment setup that the comp will use. The farmer carries will probably be a different height, with different handle setup which will make the pickup entirely different, the log could be an entirely different log etc. They're all variables that you can only prepare so much for and you've just got to stick to the plan as best you can on the day with it.
Besides that, just be sure to keep the basics in check as well - training, nutrition, sleep and recovery. If you're slacking in any of these areas, then you're not going to be performing at your best either way.
The Competition
It's finally the day of competition. You've arrived at the venue and the pre-comp nerves are kicking in. You're looking around at who you're up against, and feeling confident that you're in with a chance of winning this. You've left no stone unturned with your prep, and now all there is left to do is perform.
For the first event, find out what position you're starting at so it gives you enough time to get ready when the competition starts. Give yourself plenty of time to warmup prior to each event. There will be a warmup area before each event starts. If it's a busy competition, then just be pushy and make sure you get your time to warmup. If you slack on warmups, then it could very well be game over for that event before it even starts. 
Listen carefully for your name being called up for the event and get any equipment needed ready. Don't be running around looking for your belt and wrist straps for the deadlift when you're meant to be up on the platform.
As the events go on and the points are rolling in, event running order will change based on overall positions or overall positions of the previous event. If you won the previous event, then you could be coming out last for the next event, so be prepared for the change in running order as the day progresses. 
Keep your head on straight, too and stick to the plan. If you don't do as well as you had hoped in one event, then don't let it get to you and focus on the next event and doing better there to pick points up. Anything can happen in Strongman/Strongwoman, and you can always make up points in other events to bring it back.
The main goal if you're new to Strongman/Strongwoman is to just have fun!
Progression
As you become more experienced in Strongman/Strongwoman and competing, you'll be looking at where you can take it. 
The route through to high level competitions is becoming more accessible through online qualifiers, such as to the Official Strongman Games, and online qualifiers via Official Strongman to England's Strongest Man which puts you in with a chance of qualifying to Britain's Strongest Man where you're then up against the pros, and gives you a chance to really start getting your name on the map!
Strongman as a sport is continually growing and becoming more accessible for people to get involved with.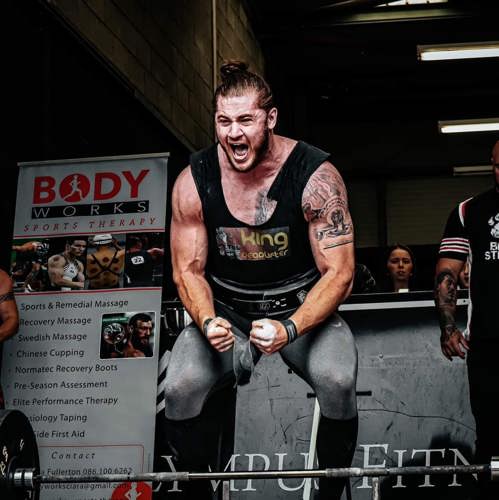 For more free material and information, be sure to follow MST Systems on Instagram and subscribe to the YouTube channel for regular videos covering more Strongman topics.